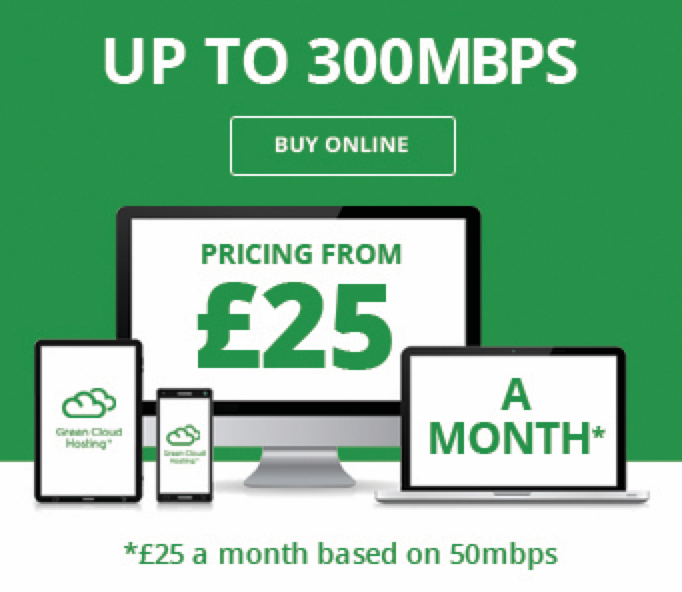 SUPERFAST BROADBAND. EXACTLY WHAT YOU NEED.
AND NOTHING THAT YOU DON'T.
Our Superfast connectivity is a great way to get blisteringly rapid business connectivity reliably handling all your essentials — email, web activity and managing your online presence. Without breaking the bank. Up to 1Gbps download, static IP, unlimited internet, all in one tidy monthly payment.
GET CONNECTED. GET ULTRAFAST CONNECTIVITY
Businesses rely on reliable and rapid internet connectivity.
Your Business is going online, handling emails, using Cloud services, VoIP, Video calling, web searching and a bit of social media… even the smallest business needs the speed and reliability of our Superfast connectivity. This is where Green Cloud connectivity for your business begins. Getting your essential internet stuff sorted and dependable. Shifting files and photos and video clips at decent speeds.
To find out more about how this product can help your business.
Our customers always come first
Like most providers, we manage traffic on our network to keep things fast. But we try to make it fair so our business customers get the best performance when they need it most.

So there will be no traffic management on your business broadband connection before 6pm during a normal business week. Even after 6pm, the threshold for business customers is set to unlimited.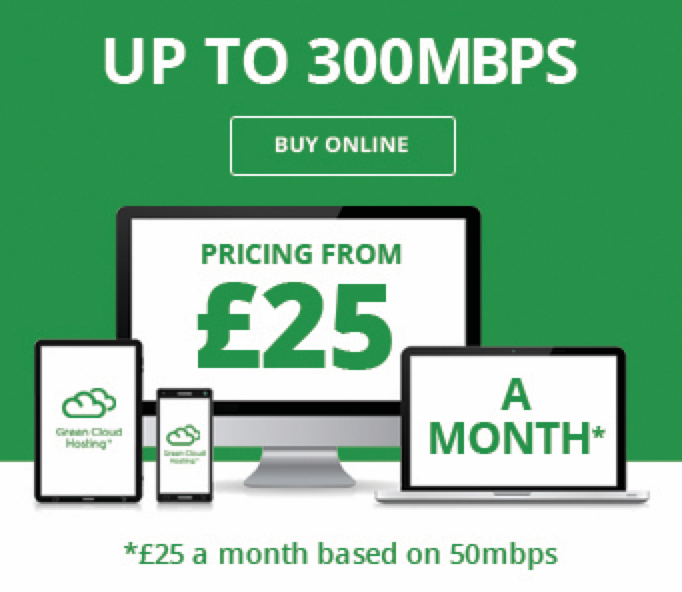 When you take out this fibre-optic business broadband connection with us, you'll get:
An always-on fibre business broadband connection with speeds up to 1Gbps
Unlimited service usage with no caps on usage, no monthly download limits and no extra charges.
More capacity with no network controls during normal business hours (8am-6pm Monday to Friday).
Wireless internet with our wireless router optimised for ultrafast speeds
Easy access to your bills through our online e-billing portal
A business-grade SLA
24/7 support via a free 0800 number
Free static IP address upon request
A team of engineers who will make sure your broadband is set up and working from day 1
By entering your telephone number or email address, you're providing your consent to Green Cloud Hosting to contact you to discuss your requirements and latest offers.
Free setup and reliable support
Here's what will happen once you place your order:
We'll run a credit check
You'll receive an email confirming that your order has been processed
You'll get your very own Order Manager (their job is to keep your delivery running smoothly), who will get in touch with you to confirm your installation date
Your business broadband service will then be delivered and you'll have access to online billing and the rest of your customer services
Once you're up and running, you'll get:
Reliable support 24 hours a day, 365 days a year, at no extra charge
A free 0800 number connecting you straight to a dedicated Business Support Team based in the UK
If anything ever goes wrong:
We aim to fix problems with fibre business broadband installations within 24 hours of receiving your call
We'll always keep you up to date with our progress so you're not left guessing
See our dedicated business broadband help and support section for more information.
If you're switching from another provider
No problem, we'll let you know if we need any information from your current provider.