Hosted Cloud Desktop – UK Providers
A windows desktop with cloud storage – made easy for everyone. Your data and applications stored in the cloud with safe, supported and accessible to your whole team.
Windows desktop + cloud desktop storage
A cloud desktop is an incredible tool that allows businesses to work faster and smarter. It combines the power of Windows with the flexibility of the cloud. Your company's workforce gets access to a fast, effective Windows desktop without the need for huge servers and storage in house.
How? It's simple. All your data and applications are stored in our secure UK ISO accredited data centres, giving users access from anywhere, at any time and on any device. Best of all, our service is fully supported from the UK. Sounds cool, right? But wait, the benefits of Hosted Desktop solutions don't end there!
Work remotely from anywhere in the world
Access your windows cloud desktop from any device
Improved security with all data encrypted in our datacentres
Ensure your business is always fully backed up
Reasons To Buy From Us
PRICE
SECURITY
The security of your data? It's non-negotiable. As simple as that. That's why we only deploy proven protection. With a Windows 7 cloud desktop, your data is protected to the highest level in our three UK Datacentres. All data is 256 bit encrypted, same as Banks.
CUSTOMERS
ACCREDITATIONS
All Packages Include
Rock Solid Citrix Technology
256 Bit Security Encryption
Printer and Scanner integration
Free migration and set up
24/7 UK Cloud Desktop Telephone Support
Corporate Anti spam/Anti virus
Redundancy via 3 UK ISO27001 certified Datacentres
Active Directory Management
No compromise on your Windows Cloud desktop
Cloud computing doesn't have to mean changing the way your company operates. While some people see it as a major disruption, the only thing that changes is how flexible things become. You get the same desktop environment – such as a Windows 7 cloud desktop – but with everything stored in the cloud.
Put simply, that means your data and applications are stored remotely in our servers. There's no impact on the functionality of your Windows desktop, so you can continue to use the same features and applications as usual. The only difference comes when you want to add more users or access data from other devices. With a windows desktop cloud-ready, you can do so with no problems, delays or added costs whatsoever.
Some popular apps that we integrate with:
Maple Resourcing
Green Cloud Hosting have the capacity to support companies with one user up to thousands of users at a predictable cost, and use the latest technology so their customers do not have to worry about the cost of upgrading to the latest versions of operating systems and desktop applications.
LEARN MORE
When you choose Green Cloud Hosting as your Hosted Cloud Desktop UK service provider, you're in great company. Our customers love our service and pricing. We're sure you will too. Interested in taking your very own Cloud Desktop for a spin? Start your 14-day free trial now.
Interested in using Green Cloud's "Cloud Desktop Services"? Why not start your 14 day free trial
FEATURES OF OUR CLOUD DESKTOP PACKAGES
Security
Your data's security is non-negotiable. We'll safeguard it with proven, best of breed protection. And that's an unshakeable promise. You can have total confidence that your data is safe and secure at all times.
LEARN MORE
Performance
If you're frustrated by the speed and performance of your current network, there is a better way. Say goodbye to the price and hassle of maintaining your existing network with a fast and efficient Hosted Desktop service.
LEARN MORE
Reliability
Your Hosted Desktop solution must be reliable and resolute. At Green Cloud Hosting, we offer an incredible uptime of 99.9% so your business can keep running smoothly, even in the unlikely event of hardware failure.
LEARN MORE
Scalability
This is your Hosted Desktop package. That's why we'll tailor it to suit your exact requirements and include all the applications you'll need. Each setup is unique. Whether you need a setup for 1 user or 10,000, we've got you covered.
LEARN MORE
Support
We're here to help you every step of the way. If you have any questions or concerns about our Hosted Desktop solutions or Hosted Desktop pricing structure, just ask. Our customers are always our number one priority.
LEARN MORE
Backup & Replication
We take snapshots of your virtual server environment every few milliseconds. Perfect replicas are then distributed across our three secure data centres and stored for a total of 30 days. How's that for a safety net?
Citrix Powered Cloud Desktops
Citrix Powered Cloud Desktops
A Citrix Hosted Desktop package can transform the mobile IT flexibility and security of your business. And, with all services hosted across our three secure UK ISO-27001 data centres, your staff can work in confidence knowing that their work is safe and accessible 24/7.
Application Server
We use industry leading Citrix Xenapp and Xendesktop allowing you to install and run all your business applications with us, plus a choice of Microsoft Office 2016 Standard or Professional, a Hosted Exchange 2016 mailbox, generous storage and friendly, 24/7 UK based support.
Secure & Flexible
With Green Cloud's Hosted Desktop solutions, you can add and remove users freely. What's more, our entire network is automatically backed up across our 3 UK-only ISO-27001 data centres. This level of comprehensive security protection helps to protect your data against the loss and viruses that are associated with less secure servers.
Accreditations & Partners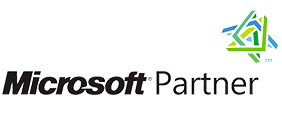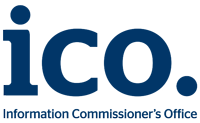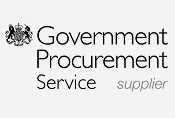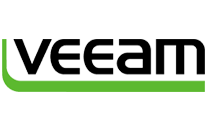 OUR CLOUD DESKTOP PRICING PACKAGES
Charity or Public Sector? Contact us for discounted pricing
BUSINESS EDITION
£24.99 /MO.
For the first 3 months then £29.99/month
LIMITED TIME – FREE MIGRATION & SETUP
Utilise your Office 365 subscription
Integrates with Office 365 Exchange
Business Application Server (run apps like Sage, Iris, Eclipse etc)
Windows 7, 8 or 10 look
50GB storage per user
Antispam/Antivirus
99.9% SLA
Full service backup across 3 UK Datacentres
Offer for first 3 months only, then £29.99/month
BUY NOW
ENTERPRISE EDITION
£34.99 /MO.
For the first 3 months then £44.99/month
LIMITED TIME – FREE MIGRATION & SETUP
Includes Office 2016 Standard (Pro on request)
Microsoft Exchange 2016
Business Application Server (run apps like Sage, Iris, Eclipse etc)
Windows 7, 8 or 10 look
50GB storage per user
Antispam/Antivirus
99.9% SLA
Full service backup across 3 UK Datacentres
Offer for first 3 months only, then £44.99/month
BUY NOW
Interested in using Green Cloud's Cloud Desktop Services? Why not start your 14 day free trial