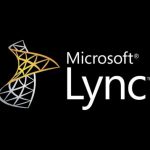 Hosted lync 2010Hosted Lync service provider
As a UK leading Hosted Lync service provider we thought we should give you a real basic overview of what Hosted Lync can give you.
What our Hosted Lync service gives you is a telephone system minus the hardware but with instant messaging, audio and video conference facilities all integrated into Microsoft Outlook plus much more for a per user per month fee which starts at £3.99 per user per month.
So…No need for a phone system as we set all the call routing and ring patterns for you. No need for subscriptions to conference services, no need for phone system maintained charges.
All you need on your desk is your PC/laptop and a headset. That's it. You can still make calls as normal and transfer calls that come in etc but the key is that you no longer need a "phone system".
All calls are routed though a network that saves you money on the calls and ensures you get the highest quality of voice. That's what makes us a leading Hosted Lync service provider.
What do you need for this service?
An internet connected device such as a PC or Laptop.
As simple as that! All the cool stuff is done by us a Hosted Lync service provider in the "cloud" so all you do is simply use the service.
If you want to know more about this service please get in touch on 0800 019 3878 and we will be happy to help.